This week on Gridlock Break, join us as we welcome three leaders in their respective fields to discuss the impact of the COVID-19 epidemic.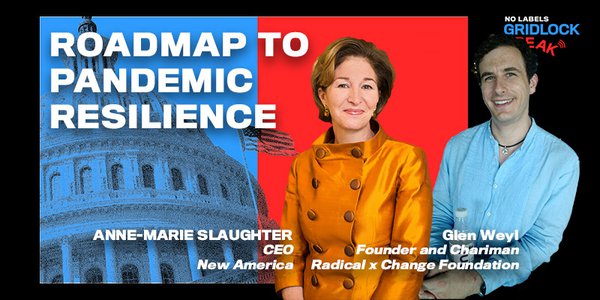 Anne-Marie Slaughter is the CEO of New America, a think ​and action ​tank dedicated to renewing the promise of America, bringing us closer to our nation's highest ideals. Glen Weyl is a political economist and social technologist whose work focuses on harnessing computers and markets to create a radically equal and cooperative society. They will discuss the recently released Roadmap to Pandemic Resilience, published by the Edmond. J Safra Center for Ethics at Harvard. The Safra Center brings together economists, public health experts, ethicists, and many more to discuss our current national situation, committed to finding solutions that balance the health concerns with economic losses with the promotion of a TTSI approach - Testing, Tracing, and Supported Isolation. They believe that the only way forward is to ramp up testing, increase contact tracing and isolate those who have been exposed or infected.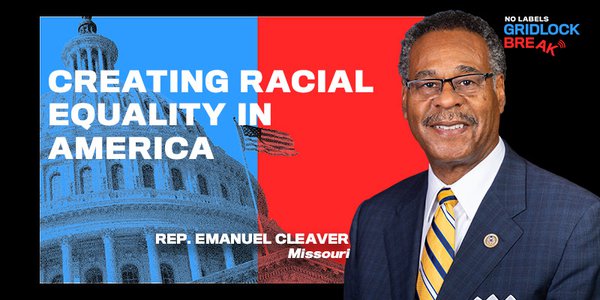 Representative Emanuel Cleaver has represented Missouri in the House of Representatives since 2005. Previously, he was mayor of Kansas City, Missouri, as well as the pastor of St. James United Methodist Church in Kansas City. He discusses two policy ideas he believes will combat systemic racism and inequality and expand opportunities in communities that have been impacted by this crisis. After college, Rev. Cleaver served as VP of the Southern Christian Leadership Conference and he expresses dismay at the evolution of the US Commission on Civil Rights. Since its founding four decades ago, it has been systematically reduced. That needs to change to signal a shift in attitude towards the issue.